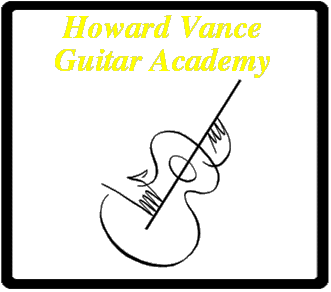 Howard Vance Guitar Academy, founded in 1974, is dedicated solely to the teaching of music in the Memphis area. Using methods, arrangements, publications, recordings and arrangementsdeveloped by Mr. Vance, we offer classes and private lessons in every guitar style, from classical and folk to jazz and rock. We also each piano, organ, accordion, banjo, mandolin, harmonica, bass, voice, music theory, computer based music instruction, piccolo, recorder and flute. All instructors at the Academy are full time dedicated musicians.
Our students have access to soundproof studios, a recital hall, a large library, rent to purchase instruments, accessories, recordings, sheet music, repair service, and through association with the University of Memphis, continuing education courses. The Academy also sponsors concerts, master classes, and workshops by visiting artists.
Prior to enrolling, students are invited to come in for an interview to match their background, schedule, and goals with the appropriate instructor and for advice about their instrument.
The Academy is located in east Memphis, six blocks west of I-240 and Poplar, between Yates and White Station, just four houses south of Poplar at 978 Reddoch Cove.

(901) 767-6940

TootPick@aol.com
Back to Home Page
---

The Academy is a redesigned home with eight comfortable studios, a recital hall and a reception area in approximately 2500 square feet of office space.
---

Policies:

Tuition is $70 a month, payable the week preceding the first lesson of the month. Lessons are
private weekly half-hour sessions. Hour long sessions are also available. Single lessons are
are available at $18 per half-hour or $36 per hour.

Cancellations will be made up only if we are notified one business day prior to the lesson missed. We are under contract to pay instructors for all scheduled lessons.

Lessons missed due to the teacher's illness or holidays will be made up promptly.

Refunds cannot be made.